---
Our club's maiden dance was April 5, 1976 at the old Mountain View Community Center.
We dance at The newly renovated Mountain View Community Center located at:
3400 Sandy Plains Road,
Marietta, Ga. 30066
We are a very friendly, high visibility Club and we dance every
1st and 3rd Saturday evenings from 8:00 PM to 10:00 PM.
---
We dance alternating Mainstream and Plus tips to be more welcoming to the new dancers.


Why don't you join us to see how much fun it is to dance to Bob and Rita.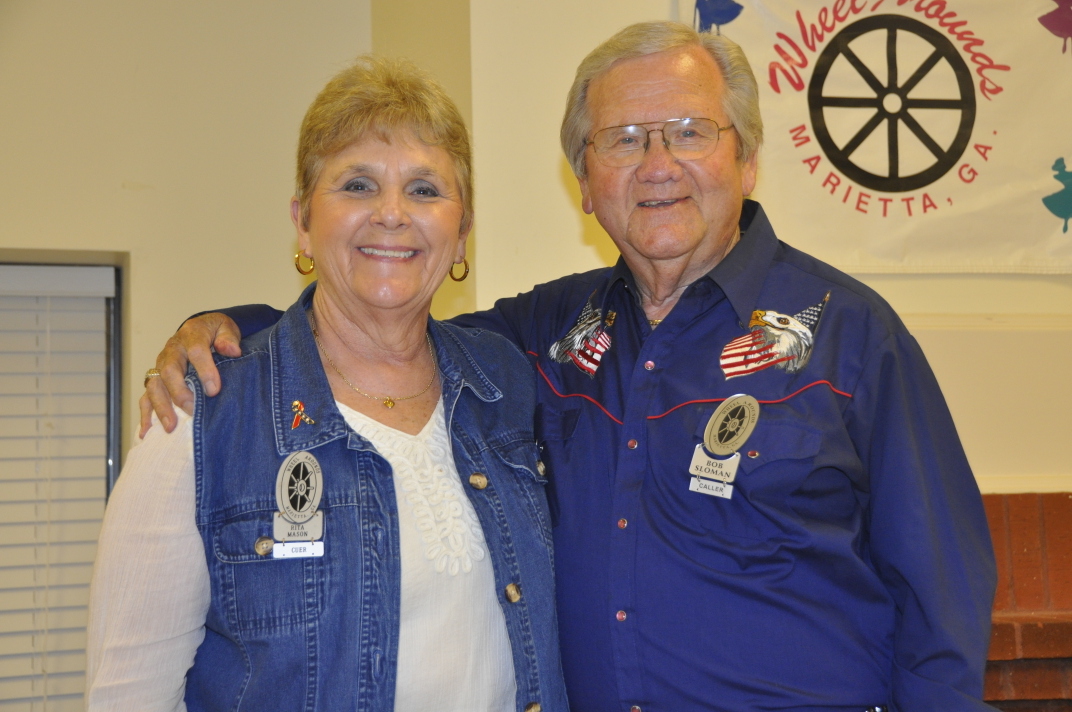 Our Leaders, Rita Mason & Bob Sloman - The best in the business.
Bob is currently in rehab with a hairline fracture in his leg.
It is healing well and surgery will not be required.
Dan Mitchell will fill in for Bob at our Ice Cream dance on July 21st.
---
If you have any questions about this web site or about our club in general feel free to
contact the Webmaster at
.